Monday, May 31, 2010



Yi Jun blogged at 12:36 AM

Friday, May 28, 2010



I can feel your love just now on the MRT..
Moment when you just sticked your cheeks so close to mine,
hug me so tight and said, 'Laopo wo ai ni, zhen de hen ai ni'. *kissed*
We havent been so happy for a long time, due to A-Z reasons.
but cant deny it's because of those A-Z reasons,
we then know how deep does each other goes into.
It seems like we're tgt for very long, tho it's only coming 3 months.
finally, that we're getting better now..
We shall just enjoy our upcoming trip okay!
We will be very happy, we will..
LGW, dont wrry..
No matter if you're gna work overseas or hometown, I'll be there to support you.
Even if I dont have a 100% confidence in myself, I still have 99% right now.
This is our test.
We'll pass it, I rly hope we can, and we will.
Im going to bath soon..
It has been pretty entertaining working with my new colleague Derrick.
He's damn funny I swear.
He has the ability to make me laugh until my stomach cannot take it, LOL.
Im looking forward to September..
It'll be a new phase in my life again.
But yet again, I havent decide.
Hmmmmmmmm.
Plus, you're gna be in Malaysia..
I will make it possible, to go acc you once every week during my off day.
Laopo ai ni! (:
My frends are going to NS soon..
those poly kiddos..
meetup soon with Featured.
Just had a meetup with Junrui few days back..
a short yet good one, thank you..
pangseh my girlfriends the other day..
Im so sorry..
I just want to hao hao guo mei yi tian..
zhen de gou le..
My new craze..
SHOW LUO ZHI XIANG!
Totally! ♥
Yi Jun blogged at 1:02 AM

Sunday, May 23, 2010



New songs up!
Hope you guys will like it as much as I do! (:
Yi Jun blogged at 4:27 AM

I havent blog for such a loooooooooooooooooooooooooooooooooonnnggg time.
tired tired tired.
it's now 4am in the morning and I just cant slp despite being very tired.
every night is like that now, kind of sick of the life Im having now..
due to some problems..
Im working at bloody 10am tmr, and im still here, unwilling to slp.
I need a break.
Bendan said I need to have a break from evrything right now,
I cant help, but to agree..
Im making myself very tired now.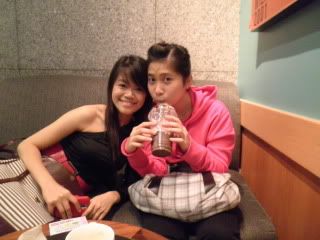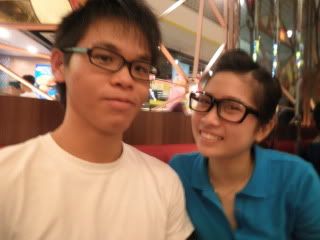 I seriously missed the past yi jun.
prettier & slimmer.. how nice.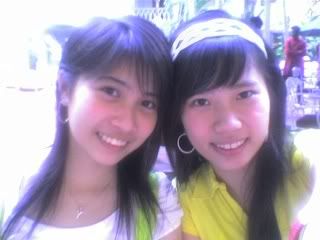 LGW<3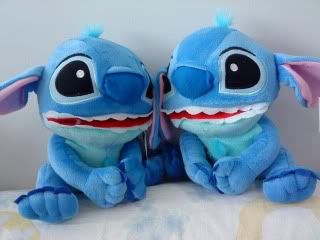 Yi Jun blogged at 4:10 AM

Friday, March 19, 2010



我知道我现在很幸福。。
这就是我要的。
爱得全心全意,爱得没有压力。。
工作上,就要加把劲儿了!
P.S: Thank You Girlfriends.. You know the support from you both means alot to me. Qiaoyu & Jiamin, jiayou too!
Yi Jun blogged at 2:45 AM

Thursday, February 25, 2010



I wouldn't forget..
that there's this boy who treats me like a/his treasure, that no one has ever did.
I will always remember you..
Jeremy Peh..
Im sorry, to let you down..
Im sorry, to break your heart..
Im sorry, to make you walk away, without me..
Im sorry..
Blame me, hate me, dislike me..
for letting you down..
for making you cry..
Im sorry.. that I failed to love you with all my heart..
and failed to appreciate you, totally.
I want to let you know..
you're really good.
Im sorry, that I just can't pass the heart stage of mine..
not the brain, but the heart..
Maybe I will really regret one day..
for leaving you behind..
But for now, Im really lost, and just goes with my feelings.
Apology, deep deep down from me.
But..
You, Jeremy Peh, did leave footprints in my life..
That's for sure..
Thank You..
Yi Jun blogged at 1:32 AM

Wednesday, December 23, 2009



I just received a effing good present ever in my life!
Im so gna blog it up, soooon!
thanks to jonnnnnnnnnnn zeeeeeeeeeeeeeeeeeeeee! <3
P.S: JonZ see this? Im blogging!
Yi Jun blogged at 4:48 PM

Friday, November 20, 2009



Update soooooon(:
few photos here.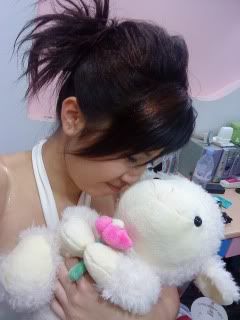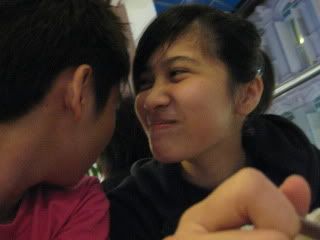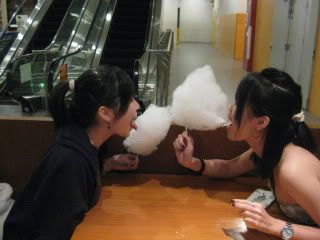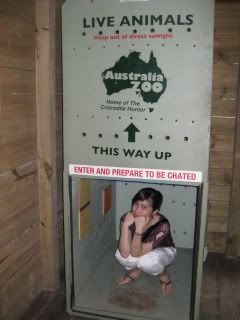 And, I always like Jia Min's candid. Just like the one back then during NCC times. ^__^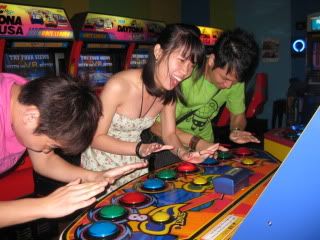 Yi Jun blogged at 4:47 AM